Sport
Reuters
Comments Off

on Weber first top-level player to condemn Folau comments
Image: Australia Rugby Union – Bledisloe Cup – Australia's Wallabies v New Zealand All Blacks – Olympic Stadium, Sydney, Australia
Pacific
Reuters
Comments Off

on New Zealand halts future oil and gas offshore exploration permits
"We're striking the right balance for New Zealand – we're protecting existing industry, and protecting future generations from climate change," she said.

Reuters
Comments Off

on Fiji braces for second cyclone in just over a week
International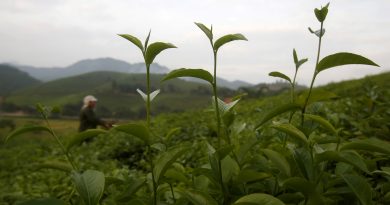 Reuters
Comments Off

on How healthy is too healthy? EU warns about green tea supplements
Taking high doses of supplements containing green tea extracts may be associated with liver damage, according to new research from the European Food Safety Authority (EFSA).
Tea infusions, as used for brewed tea, are still considered safe. Instant tea drinks are also fine as they contain lower levels of the antioxidants naturally present in green tea, Parma-based EFSA said.
Consuming too many of these antioxidants can be harmful, which is why the amount contained in supplements can have a harmful effect on the liver.

Reuters
Comments Off

on Amy Schumer says self-esteem, not size, rules in 'I Feel Pretty'

Reuters
Comments Off

on Plastic-eating enzyme holds promise in fighting pollution
Reuters
Comments Off

on Russia agrees to extend overflight approvals for U.S. airlines