PNG One Of Top 2017 Travel Destinations: National Geographic
by Geraldine Kalabai and Joanita Nonwo

How's this, for making positive headlines on a global level: Papua New Guinea was recently rated by the National Geographic as a must see destination in 2017.
Nat Geo categorised the destinations into three main categories; Nature, Cities and Culture. And you guessed it right, Papua New Guinea is a must see country in the 'culture' category. We are among 21 destinations including Finland, Madrid, Moscow and Malta to name a few.
PNG was described as an 'isolated and incredibly rugged Garden of Eden' with special mention made to the Queen Alexandra's Birdwing butterfly, the biggest in the world, found here in Papua New Guinea.
Through internationally recognized awards and top listing, PNG is slowly establishing itself in the world.
Recently in the year, the country took an international award for its South Pacific Export Lager brand. SP Export Lager has won the Gold Quality Award nine times since 2006, at the Monde International Quality Institute.
In other recent top listings:
PNG's Airways Hotel was listed as 5th out of the top 10 best hotels in the world by Huffington Post. The hotel brags a number of titles; for consecutive years receiving the World Luxury Hotel Award, World Luxury Spa Award and the World Travel Award.
PNG was listed as the 6th out of the 15 most best diving destinations in the world by The Telegraph.
Blessed with a mostly untouched pristine rainforest and home to many birds and insects, Papua New Guinea has made itself, yet again to a list on The Telegraph as one of the best bird watching spot in the world making reference to the country's national emblem, the bird of Paradise, which is found nowhere else in the world.
The world is beginning to notice our unique culture, and we as Papua New Guineans must be proud of our culture and hold on to it. Teach our children, so they can teach their children our traditions that make us unique, from every other country.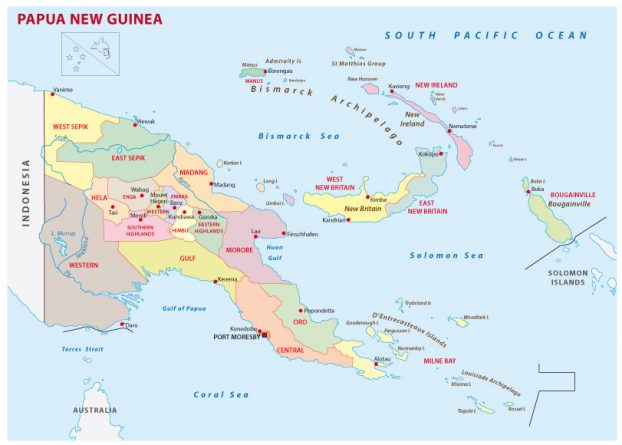 Related Stories
PNG, One of the Last Unspoilt Frontiers
PNGs Airways Hotel Listed as One of the Best Hotels in the World