Vote Buying, Don't Sell Your Vote
At a time when the fate of the country's future will be decided come polling period, there is no better time to highlight the issue of 'vote buying'.
All too often a leader is chosen that is clearly not right for the job.
As voters, we are blinded by the quick cash deposits that we fail to foresee the real value of decisions made in haste.
This does not apply to all voters, but for those faced with a situation where your vote has a price, do not sacrifice your future.
So What is Vote Buying?
Vote buying is essentially any reward (cash or kind) that is given to a person that influences the way in which they vote.
In addition to vote buying, we should also consider people who sell their votes.
Vote selling involves people who vote in a particular way, or for a particular person for some kind of reward (cash or kind).
Why Should We Stop Vote Buying?
Vote buying and/or vote selling are corrupt election practices that should be stopped.
Vote buying and selling threatens the conduct of a fair election.
But what's worse, is that it only serves a very small spectrum of people whilst the majority suffer because the wrong people are put in positions of power and fail to serve those they are there to serve.
What is the Electoral Commission's stance on Vote Buying?
The Electoral Commissioner, Patillias Gamato, had mentioned early on in the year that vote buying will not be tolerated.
"Let me say that from the outset, it's illegal to bribe someone. It's up to the aggrieved person to go to police and report on bribery and corruption."
Gamato added that, "People should not be bribing other people to go and vote, people must vote freely, with conscience, and select the leader whom they choose,"
Anyone found entertaining this kind of behaviour will face the full force of the law.
What should you do to Stop Vote Buying?
If you find yourself faced with a situation where your vote is considered a commodity, think about the consequences of your actions.
Be aware that vote buying is illegal and does not promote a fair election.
Ultimately, you and are the one that suffers, if a person has to pay for your vote – that candidate is only serving their own interests.
If you identify anyone buying or selling votes, do contact your local law enforcement agency to stop this corrupt practice.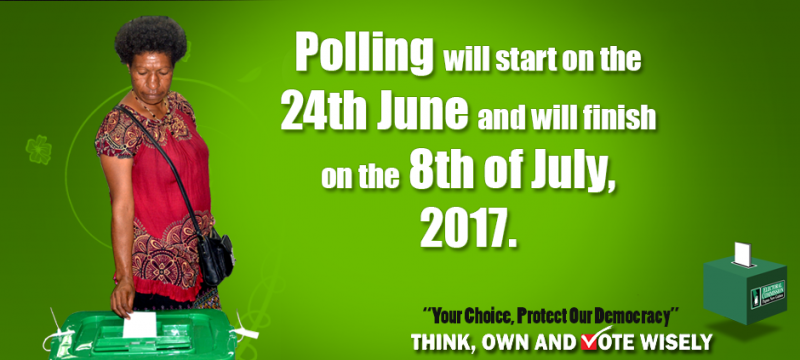 Image Source: Nia Jamaica